Situated on the northern fringe of Dundee, set in landscaped gardens with woodland to the rear of the grounds, affording a peaceful environment.
Being newly refurbished, Harestane's facilities are second to none. Throughout the refurbishment process we constantly asked ourselves 'What will truly benefit our clients and what will make this a real home from home?'. We feel that the results speak for themselves, with four modern, attractive, homely lounges, two of which have french doors leading directly to the beautiful gardens.
There are electric recliner chairs for added comfort in the quiet lounges where clients can enjoy their newspaper or favourite book as well as two family lounges equipped with comfortable couches, a dining area and tea and coffee making facilities for the use of visiting families. These are ideal should visitors wish extra space when visiting with grand children and extended family.
The bedrooms have been decorated and furnished to the highest standards, all with modern en-suite facilities. Every bedroom in Harestane has a view of the large landscaped gardens. Clients are encouraged and helped to personalise their rooms with their own belongings and pictures to make it feel like home.
As well as individual en-suite facilities, there are four assisted wet rooms and two assisted bathrooms. Nursing and care staff are on duty 24 hours a day. On going training from induction to further professional development is an integral part of the Home's philosophy to continually improve standards of care.
Client centred activities are offered on a daily basis allowing clients to be involved in as little or as much as they like.
Qualified catering staff provide varied menus which are assessed for nutritional value and dieticians are consulted whenever specialist dietary requirements arise. Clients are consulted on arrival at the home regarding food likes/dislikes and this is reviewed regularly with them.
Features of Harestane Care Home
Manager – Margaret Brand
Harestane Care Home
122 Harestane Road
Dundee, DD3 0NY
t. 01382 833123
e. [email protected]
How well is our care and support planned?
How good is our Staffing?
How good is our leadership?
How well do we support people's wellbeing?
How good is our care and support during the Covid19 Pandemic
What the scores mean:
6 = Excellent
5 = Very Good
4 = Good
3 = Adequate
2 = Weak
1 = Unsatisfactory
* = yet to be evaluated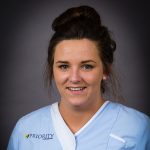 Lyndsay Ross
– Care Officer
"I have worked for priority care for 10 years, I love my job working with the elderly and wouldn't change it for anything"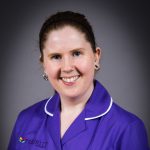 Stephanie Strachan
– Team Leader
"I love my job because I have an active teaching role with new and existing staff which I feel I can give my experience and knowledge which gives me pleasure to see staff developing. I came here from school and I have achieved so much and know I will continue to develop in my role."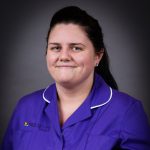 Nicola McMillan
– Team Leader
"I have worked in Harestane since leaving school and I wouldn't want to work anywhere else."