A fine Victorian House situated in the prestigious West end of Dundee, set in its own grounds overlooking the River Tay.
Magdalen House specialises in residential care for adults with learning disabilities, where clients are offered the opportunity to develop their independence and potential in all aspects of their life, fully supported by suitably qualified staff.  It is set in its own grounds and overlooks the River Tay. Nearby are a variety of leisure facilities, local shopping and the town centre.
We offer the highest standards of care and support in comfortable and spacious surroundings.
Most of the accommodation is in single rooms. Most of the rooms have en-suite facilities and are fully equipped. A 3 person skills training flat is available on the top floor of the house to enable clients to develop their independent living skills.
Clients are encouraged to bring along their own personal possessions to make their rooms as individualised and homely as possible.
In addition to the en-suite facilities, there are a number of bathrooms and shower rooms. Assistance can be given should anyone need extra help.
The home has three spacious lounges and a conservatory to the rear of the building, all of which are comfortably furnished. Recreational equipment is available for clients' enjoyment.
Hairdressing, chiropody, dental and optician services can be arranged externally, or in the privacy of the home.
A programme of activities is available during the day, in which clients are encouraged to participate and promote their independence. The programmes are designed in accordance with the individual needs and wishes of clients and is continually reviewed as and when their needs change.
Features of Magdalen House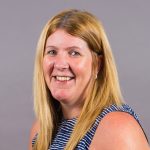 Service Manager – Wendy Mulholland
Magdalen House
41 Roseangle
Dundee, DD1 4LZ
t. 01382 200890
e. [email protected]
Quality of Care & Support
Quality of Management & Leadership
What the scores mean:
6 = Excellent
5 = Very Good
4 = Good
3 = Adequate
2 = Weak
1 = Unsatisfactory
* = yet to be evaluated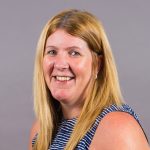 Wendy Mulholland
– Manager
"I have worked in Magdalen House for four years, I enjoy guiding and supporting the service users and support workers, and have a positive feeling when everyone shares the same vision and dedication to the service."