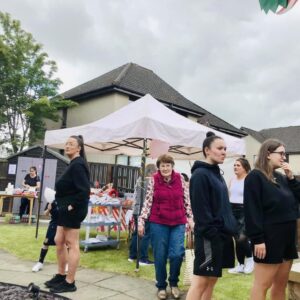 We organised a Carnival on the 22nd July 2023 to celebrate summer for our clients, friends, families, and staff.
We wanted to do something that we have not done before so we decided on a carnival theme.
We had various stalls to raise money for the clients comfort fund such as Cake and Candy BBQ Tombola and kids activities; hook a duck, tin can alley , hoopla, hit the target, bouncy castle and many more.
This was a huge success. The staff all pulled together and made the attractions. We were overwhelmed by the generosity of local businesses, families and staff for their donations. We raised a massive £1600 which will be utilised for days out, concerts and activity materials.
I am so proud of the teamwork from everyone involved to bring this event together. Everyone had a great day!
Thanks to all for coming.