Set in beautiful grounds with stunning views of the Dunnydeer Hill Fort – in the picturesque village of Insch
Located in the heart of rural Aberdeenshire, just off the A96, Drumdarroch House Care Home is a one storey, purpose built care facility with a homely atmosphere for 41 clients. Drumdarroch enjoys an open aspect on the edge of the village of Insch with fantastic views of woodland, Dunnydeer Hill and the remains of the Dunnydeer Hill Fort.
The home has close links with the village and the surrounding areas – these links are encouraged and fostered by way of events and activities throughout the year. Both bus and rail services are within easy walking distance of the home which is appreciated by visitors and relatives.
Each client benefits from a large, comfortable room with en-suite toilet facilities. There are television and telephone points in every room as well as a modern nurse call system. Clients can personalise their own room with their own small furnishings, pictures, etc., to help them feel right at home.
Our Catering Staff provide tasty, nutritious, well-balanced meals with the flexibility to accommodate specific dietary requirements, particular client favourites and individual choice at all times.
Drumdarroch's friendly and caring staff are skilled in delivering a quality service to clients. Each client has an allocated Named Nurse and Key Carer to assist them in all of their care and social needs.
Features of Drumdarroch Care Home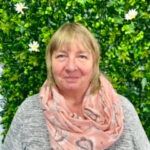 Manager – Wendy Stephen
Drumdarroch Care Home
Mill Road, Insch
Aberdeenshire, AB52 6JA
t. 01464 820808
e. [email protected]
How well do we support people's wellbeing?
How good is our staffing?
How good is our leadership?
How well is our care and support planned?
How good is our care and support during the Covid19 Pandemic
What the scores mean:
6 = Excellent
5 = Very Good
4 = Good
3 = Adequate
2 = Weak
1 = Unsatisfactory
* = yet to be evaluated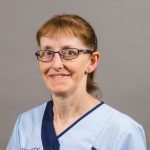 Senior Carer – Susan Warrender
"I've always liked working in the care sector. I love meeting new residents. I feel like I can make a difference."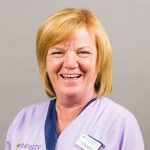 Nurse – Lorraine Nuttall
"I like the people I work with. I like the place/atmosphere. It is a pleasure to come to work."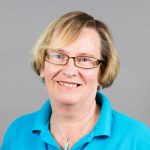 Domestic – Gabriela Szczepaniuk
"I love my job. I am very happy. I like meeting the residents."