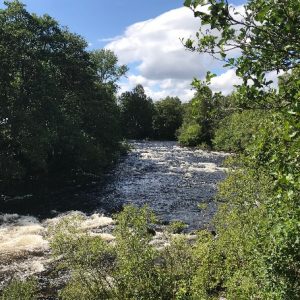 Priority Care have purchased a Holiday Home in the beautiful Tummel Valley. The 6 berth caravan is to be used by Residents and their families and Priority Care staff.
The caravan is designed to provide wheelchair users safe, easy access in a relaxing comfortable space. It has a low level cooker and sink making it easy for everyone to get involved. Also a full wet room with a fold down seat and hand rails making it safe and comfortable.
The caravan is ready to be booked and families are Local Attractions close by include,
The Beautiful Queens View, a panorama of amazing scenery and is known as one of the most outstanding beauty spots in Scotland.
Highland Safaris: take a Land Rover Safari and combine nature, culture and history – don't forget your camera.
Pitlochry: A bustling Victorian town surrounded by mountains, Enjoy Shopping, visit the dam, get some lunch.
Tummel Valley is a great base to do some sightseeing around Scotland or just relax by the side of the river.
Contact Head Office on 01382 631010 or email [email protected] to find out some more.